Back
Southern belles: The handmade wickerwork of the classic garden furniture in loom style is made of a weatherproof synthetic fibre. Chairs, two-seaters and recliners feature an aluminium frame, the matching tables in various shapes and sizes carry tops made of safety glass.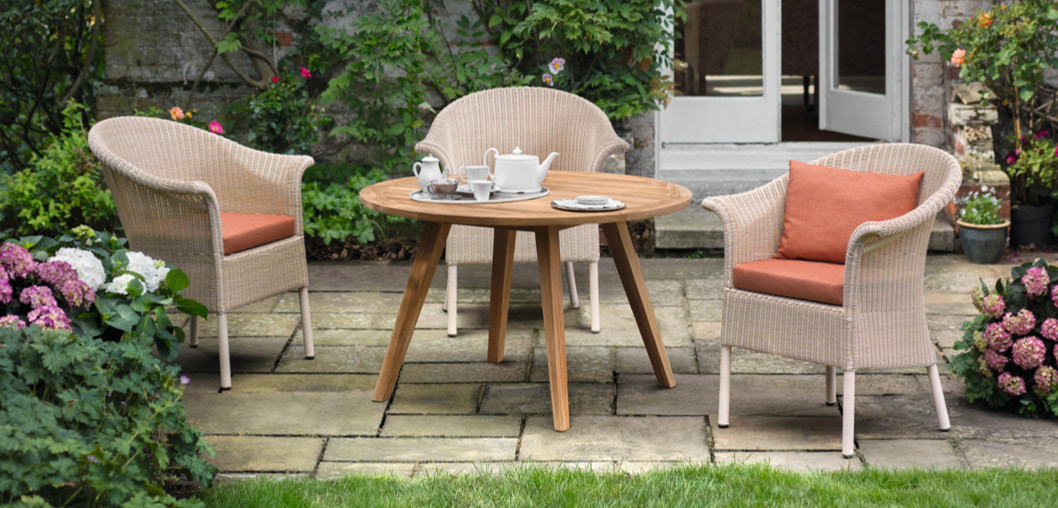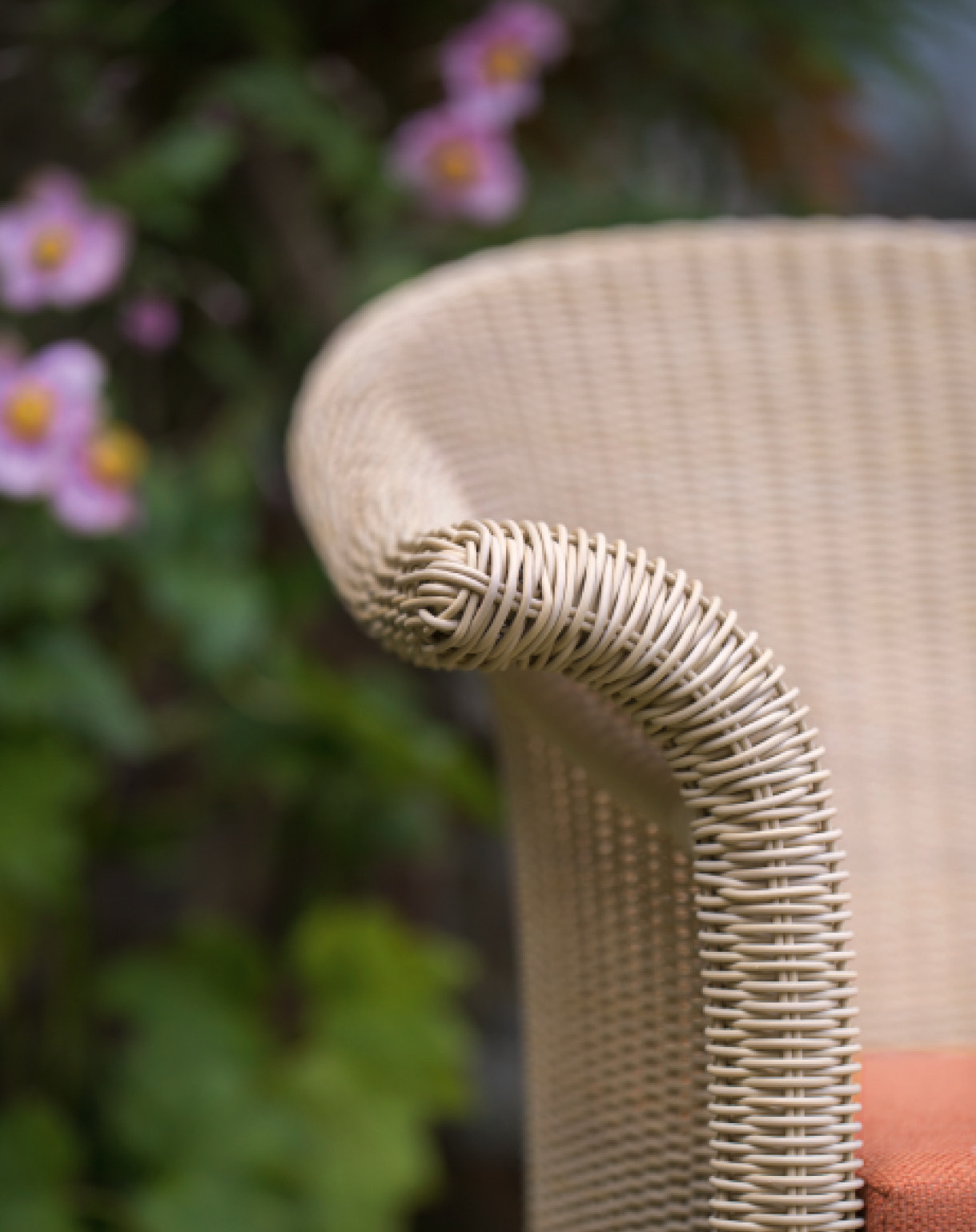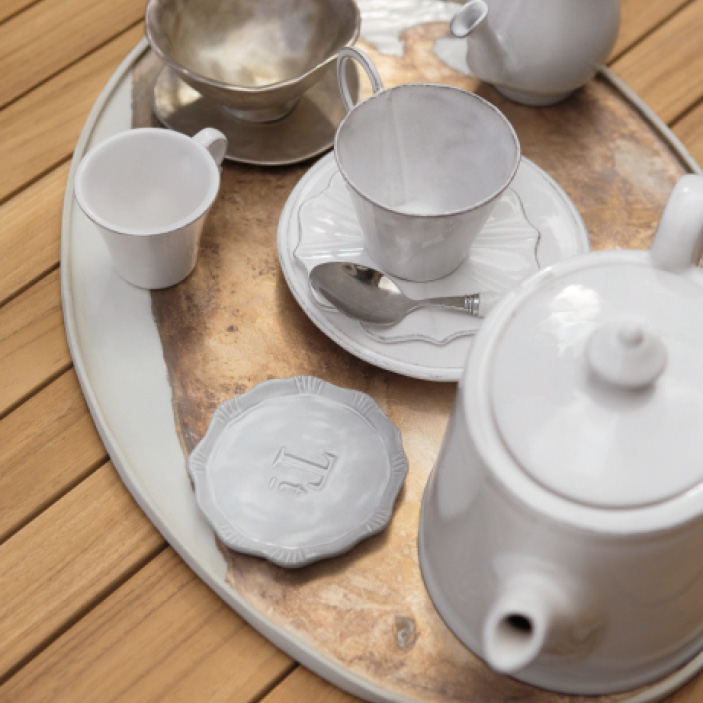 Teatime – naturally in the fine English way, with the scent of

blossoms in the air, porcelain and silver spoons. A touch of nostalgia wafts over the classic wicker chairs. Their material, however, is absolutely modern.

The wickerwork in the Savannah armchair is made of high-quality, weatherproof synthetic material. Like a natural fibre, it displays the same beautiful color nuances ranging from cream to pale sand which give the furniture its warm, vibrant appearance. The seat of the chair is generously proportioned and the backrest is gently curved. Its solid aluminium frame is braided elaborately by hand.
---
Lean back and relax: deckchair and lounger of the Savannah series
Their backrests are adjustable to seven positions - the elegant reclining furniture is made of a synthetic material that looks completely natural and is very easy to clean. With the foot section extended, the deckchair is quickly transformed from a comfortable armchair into a lounger.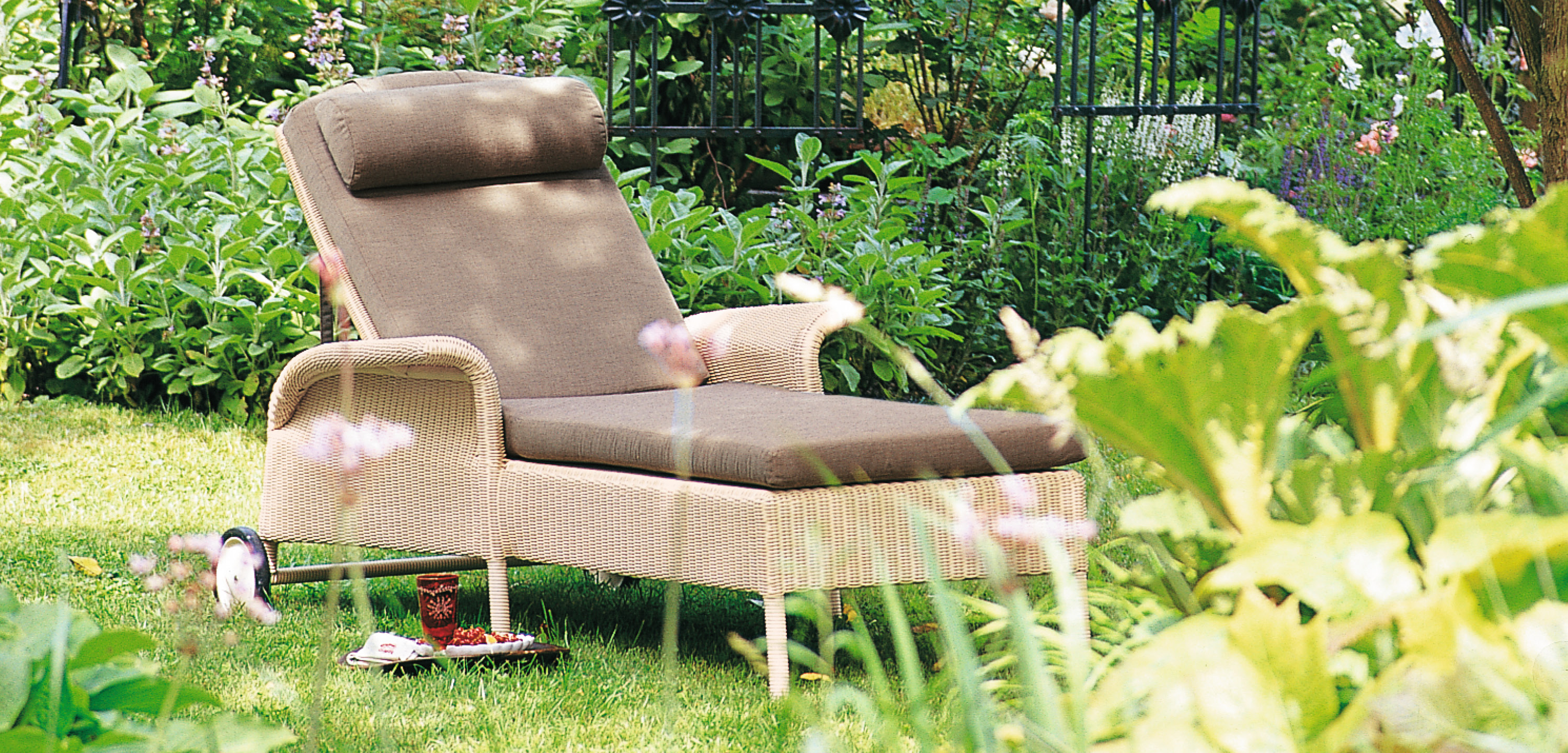 A jewel for a favourite spot:
The weave of high-quality, weatherproof synthetic fibre is meticulously woven by hand onto the aluminium frames of the two-seater. Matching upholstery in various designs harmonises with the soft shades of the furniture.