Back
Here, modern classics are what it's all about: different materials, which are harmoniously combined, incorporate proven advantages to surprisingly new effect. The interaction of teak wood and synthetic fibre creates a uniquely individual dynamic.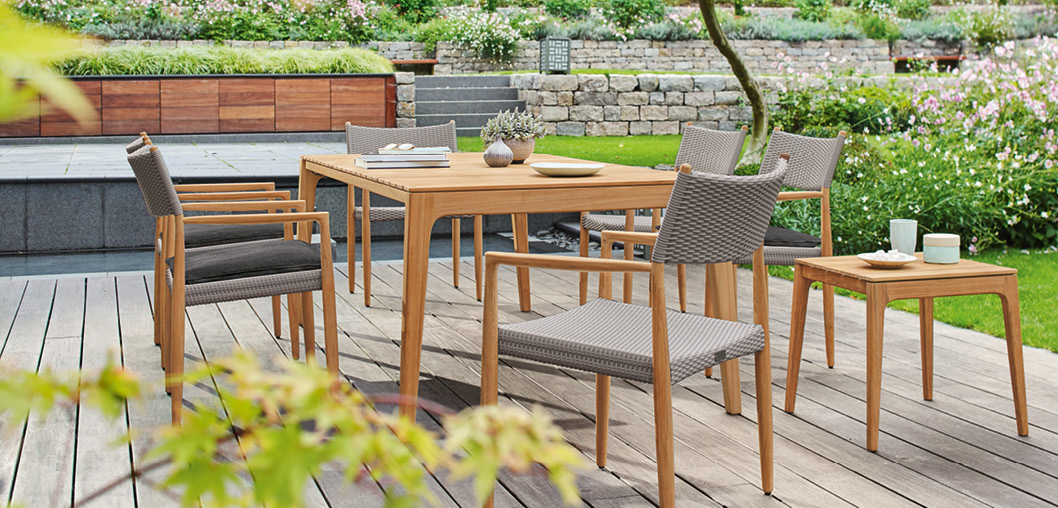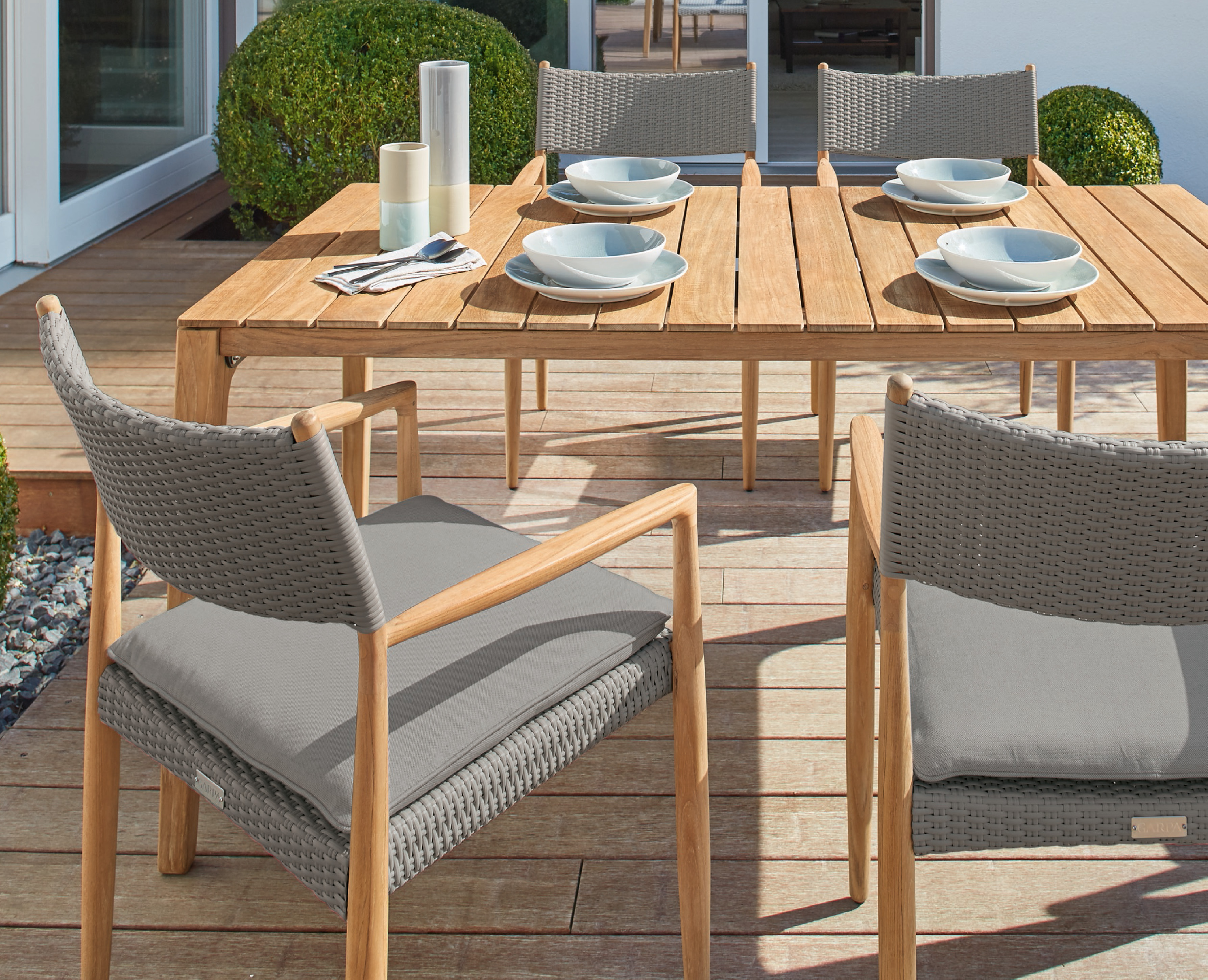 Serendipity
---
Classic teak chairs were the inspiration for the solid but slender frame; the weave of modern synthetic fibres lightly lifts the idea to a new level. In beautiful harmony, each interacts to achieve the same supple effect. All teak wood elements are pleasantly rounded, and the seat and backrest are smoothly structured. The high-quality polyethylene fibres, meticulously hand woven onto the frames, display an interesting play of colour with their elegant shade of grey.
Classic teak, modern weave, colour contrast, and design with a Scandinavian accent.
---
In combination, weave and teak wood rise to new heights. The slender armrests are as appealing to the eye as to the hand. The seat and backrest offer resilient and comfortable support – permanently. Tailored upholstery provides even more comfort. The matching tables await in the wings: the rectangular Clark table has a lateral frame section that gently curves into the legs, the Granada table has angled and tapering legs, and both look as if they were specially made for Twist.