Back
Gift Service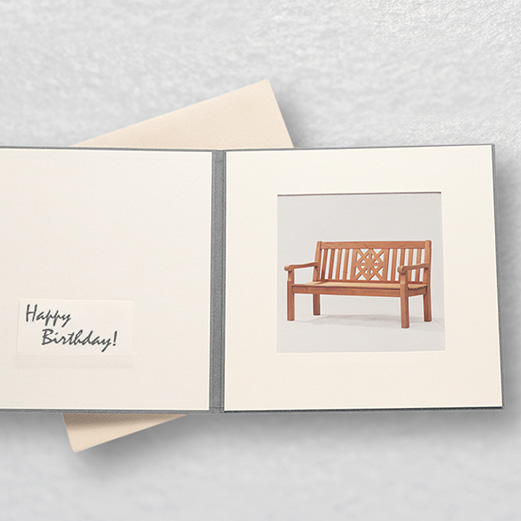 You would like to make a gift of Garpa furniture? We are pleased to offer you the following possibilities:
Gift Portfolio
A beautiful idea, a grand gesture, but how to hand over your present when it is a bench or lounger? Our gift service solves the problem with ease. You present your gift as a 15,5 x 15,5 cm colour photograph in a linen portfolio, which we will send you free of charge. Inside is also a card for your personal dedication and after contact has been made with the recipient, by telephone, we will arrange for delivery.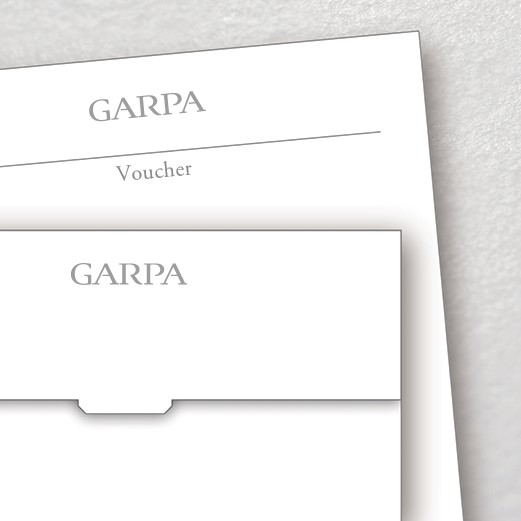 Gift Voucher
Ideal for that joint present. Simply let us know which of our products, or how much money, you would like to give and we will issue you with a gift voucher, made out in the name of the recipient.

If you would like to include a personal dedication with your gift, a variety of engraved plates are available.
Dedication Plaques
The dedication plaque is written thanks, the marking of a favourite spot or memory. Garpa will engrave the desired text on a plaque of brass, aluminium, or stainless steel, to decorate a seat, chair or steamer chair.